Tutt Library has many historical mystery series including these two set in two different cities in two different countries. One pre-1990 and one post WWI. Both create a real sense of time and place.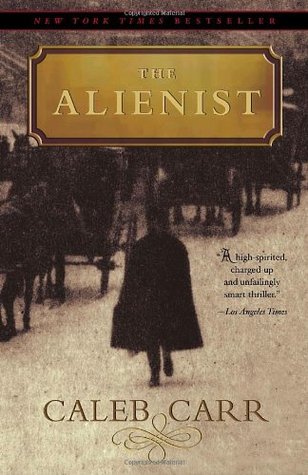 We have the first 2 of Caleb Carr's Dr. Laszlo Kreizler series. The Alienist (TIGER record) takes place in New York City in 1896.  Dr. Laszlo Kreizler specializes in treating alienated people (better known then as madmen) making him an "alienist", now known as a psychologist. With the aid of New York Times reporter John Schuyler Moore and Sara Howard, a secretary in the police department they set out to solve what turns out to be a set of horrid murders. This fast-paced and gripping historical telling conjures up the Gilded Age and its untarnished underside.
Tutt North Basement:  PS3553.A76277 A44 1994 
Maisie Dobbs by Jacqueline Winspear, (TIGER record), is a mystery series of another sort. Set in Post WWI London, Maisie Dobbs has risen through class ranks and dropped out of college to nurse during the Great War and now is setting up on her own business as a private investigator. Her case takes on a deeper and dark twist the further she pursues it. 
Tutt North Basement: PR6123.I575 M35 2003