is a unique source of scholarship and serious in-depth analysis of popular music in a global context.
Topic cover music,ethnomusicology and the performing arts to media and communication, cultural studies, anthropology and sociology.
From acid house to zydeco, from Acapulco to Zanzibar, Bloomsbury Popular Music provides scholarly coverage of modern popular music worldwide, from the early 20th century to the present day.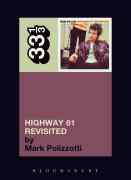 It includes the entirety of the Bloomsbury Encyclopedia of Popular Music of the World, the 33 1/3 series of books exploring key albums, Bloomsbury's Popular Music Studies Book list and much more.   
Search, browse and filter content by music genre, artist name, topic, and country
Artist Pages containing curated links to relevant content
World Map navigating to books and articles by country or region
Timeline of Popular Music showing dates of all the albums covered in the 33 1/3 series along with events in musical and political history with links to relevant encyclopedia articles
 Access Bloomsbury Popular Music by logging into your CC account on campus and off campus use your Gold Card.